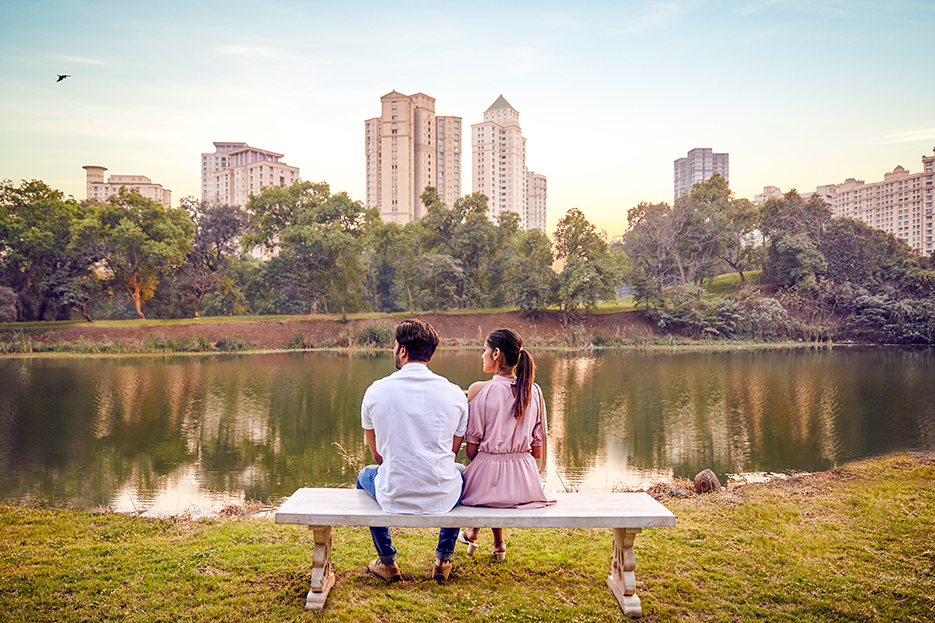 Actual image of lakefront near Lake Enclave, Hiranandani Estate, Thane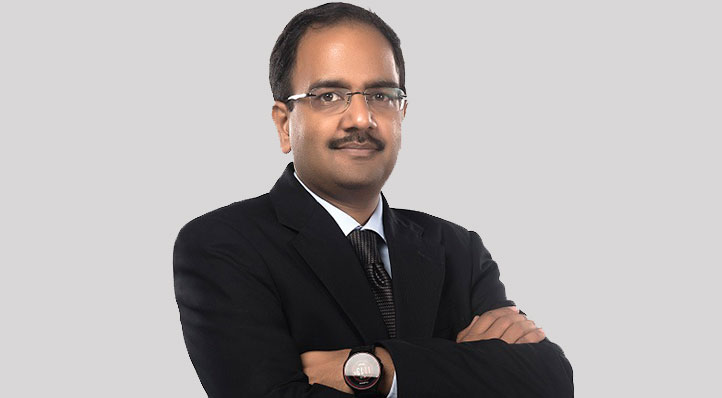 Manish Gupta Speaks
Director – Finance and Commercial
The perfect
idea of an
integrated
township

Integrated  – Townships
Real estate as an asset class has evolved over a period of time in India. Over past two decades, we have witnessed massive amount of real estate asset creation in terms of residential, commercial, retail and social. This evolution has happened across country from Metros to Tier-2 & Tier-3 cities.

One of the many trends of this growth has been the ability of the few first generation entrepreneurs to be able to assume infinite risks and create concepts which were largely the domain of public-sector undertakings.

Integrated townships are one such trend. They are not only challenging in terms of acquisition of land, obtaining the permissions, arranging finances and execution risks but also the basic product mix itself. 'Ears to the ground approach' is best in such scenarios to understand what market would absorb, with what velocity and what price. This then should be mapped up with production cycle which is efficient. The lifecycle of any large township can easily span over 30+ years and hence it's not only important what is done but how it is done.

It's incredible that concept of modern age integrated townships could be seen in erstwhile PSU colonies. It reminds me of the large Colony of Madhya Pradesh Electricity Board, Jabalpur, where I spent my formative years in early 80's.
This colony is spread over 1000+ acres. The colony was served by well laid out asphalt road network. There were multiple 3-4 storey towers with two apartments on each floor, neatly planned in different parts of the colony.
The colony provided for housing for all grades of officers in the State Utility. Accordingly, there were 1RK, 1 BHK, 1.5BHK, 2BHK concepts for support staff to middle level officers. There were different types of bungalows allocated for senior level officers in different sectors. The office space was within the campus and officers were used to 'Walk to the Work' concept.
For SU employee's children, school was within campus. The campus had its own large Community hall which used to host varied cultural activities. The colony had multiple large playgrounds with a large club, where open air movies used to be screened, Indoor badminton courts, Tennis courts and other sports facilities were provided. The campus even had its own secondary care hospital run by the SU itself.
Mumbai has large colonies of large PSUs, notable ones among them being BARC Colony, ONGC, RCF etc. Even today the scale and the master planning of these colonies is breathtaking and commendable. While the PSU colonies were generally outcome of the surpluses with the Govt., any such attempt in private sector was completely devoid of any meaningful enabling ecosystem till late 90s. Real estate was perceived as speculative binge in a socialistic milieu.
 Infinite Risks
All successful entrepreneurs carry one common trait – ability to take risk. However there are few who are born to take disproportionate amount of risk, attain rewards of the risk and make peace with it. The Hiranandani story is one such folklore. When 250+ acre of land in Powai was purchased by the group in early 80's, the landscape had 'Quarries, Pits and 20 trees'.
The transformation of this remote landscape had to be done layer by layer and inch by inch. But then, those were the days of scarcities and not surpluses. There was precious little support from the banking channel.
On the drawing board was a 250+ acre parcel which was not easily accessible. In the private sector, development of this scale had not been attempted before. To convert this land into a landmark, 'vision' was needed with loads of courage, grit and determination. The vision was to create one of the finest integrated townships in the country.
Product had to be the lead differentiator, this was Hobson's choice. Thus began Hiranandani's obsession with product planning, quality and perfection. There were not enough resources to hire a master planner of repute. The drawing board hand drawn sketches and innumerable revisions at each stage with architects ensured that each concept was deeply understood by the organisation thereby creating an envious domain expertise.
The execution methods were improvised with sole focus on delivering a very high quality product. The labs were set up to test the quality of the procured material. High benchmark was kept for acceptance of the same. Buildings were designed to withstand higher lateral forces. The code that was made mandatory in year 2000 was being implemented in our township since late 80s.
It was important to make great layouts of the apartments which delivered far more value than explicitly promised. This could be only done one way – 'THE HARD WAY'. The basic infrastructure including roads, power, water, telecom, storm water drains, utility trenches etc had to be raised from ground zero and had to be done to accommodate scale – 'for the township'.
Back in those days, sustainability was not a mainline theme. The group went on to set up centralised Sewage Treatment Plant which is camouflaged in a beautiful garden. The STP is capable of treating 2 million litres of water per day. This reduces the municipal water required by the township to zero. The treated water is used for gardening and flushing purposes. These were the basics.
The group went on to create memorable experiences with every single structure it created on this landscape. Embodiment of the vision statement – "To create superior value for our customers, business associates, society and stake holders on a continuous basis" required harmony in every action. The apartments were meaningless without core infra, the core infra had to be augmented with social infra and all of this had to be cocooned in a green layer. Not one factor was ignored for another. All of this was done together.
The massive afforestation of Powai hills was done by the group. The entire project was dotted with tree lined avenues, flower beds, round about greens, fountains, green hedges. The experiments with variety of Palms trees, trees which would remain green through the year were the ones which set the greens apart from any city landscape.
Pedestrian friendly streets, track laden gardens, man-made forest with its mystery trails kept happening simultaneously. To promote mobility within sectors by residents, buildings within each sector were connected with greens and paved corridors. On the social infrastructure side, the group set up its own schools, supermarket, hospital, hotel and a gaming zone.
For the leisure, large High Street retail formats have been set with plenty of fine-dine restaurants, cafés and more. The township developed a healthy streak with gymnasiums, swimming pools, club houses, tennis, badminton and squash courts. The residents organise sports, cultural festivities every year which is well supported by the Group. Hiranandani Powai Half Marathon is one such initiative which attracts around 14000 runners every year.
Arguably, our group set up the first privately developed mix-use township. The Hiranandani Business Park started with one small office block at the entrance of the project in late 80s and sprawled over 6 million sq.ft over next two decades attracting Fortune 100 clients drawn from all over the world. Corporates viz., Colgate Palmolive, TCS, JP Morgan, Deloitte, Credit Suisse, Kelloggs, Bayer, Cognizant, Wipro, Crisil, General Mills, Maersk and many more took significant office space in the business park. Many employees of these corporates do reside within the township itself enjoying 'walk to the work'.
Any meaningful township of scale has to communicate, breathe and exude a sense of pride. The architecture used is 'Timeless'. On the architectural landscape of India, Hiranandani Townships are a very strong yet vibrant signature. This is our contribution to the skyline of India.
Positively,
Manish Gupta
Director – Commercial Real Estate
GST, THE NEW BUZZWORD IN
INDIA'S REAL ESTATE SECTOR
As the new tax structure for housing units comes to effect, it has many implications, on India's real estate industry for both builders as well as buyers. The GST Council, on March 19, 2019, approved the plan for the implementation of the new tax structure for housing units. Under the new development, GST rates for under-construction flats and affordable housing has been reduced to five per cent and one per cent, respectively. As per the plan, builders will be allowed to choose between the old tax rates and the new ones for under construction residential projects, to help resolve input tax credit (ITC) issues. The council has also increased the carpet area of flats under affordable housing.
The new structure is gauged to reduce construction costs for builders by bringing taxation to a more moderate level, through input tax credit. GST has eliminated the tax-on-tax system.
With this favourable implication real estate transactions are hoped to become smoother. With the implementation of the new tax structure, the definition of affordable housing has been expanded. Buyers can now look forward to owning bigger residences at affordable prices. Also, GST is also not levied on buyers of properties for which the completion certificate has been issued at the time of sale. This is welcome call for buyers looking forward to owning an under construction residence. According to Niranjan Hiranandani, president of NAREDCO, bringing real estate under GST's realm will benefit the consumers who will only have to pay one final tax on the whole product.
Report published on 20.03.2019 in Economic Times, Business Line and Hindustan Times
HIRANANDANI GARDENS, Powai
HIRANANDANI ESTATE, Thane
HIRANANDANI LIFE
JUST A RENTAL AWAY
The perfect opportunity is now here to be part of the Hiranandani lifestyle through rentals. Rent a 1, 2, 3, 4 or 5 bhk residence at Hiranandani Gardens, Powai or Hiranandani Estate, Thane and be ushered into an exquisite lifestyle.
The Hiranandani Group pioneers to create more than just abodes. It's a way of living crafted to satiate your every requirement for a lifestyle of elegance and bliss. Pioneering with newer technologies, bold design and precision engineering; Hiranandani has always been in the forefront in its pursuit to elevate lifestyles of people.
In our endeavour to make the unmatched lifestyle amid the blissful greenery more accessible than ever before, we have for you more than one way to be part of this exceptional lifestyle. Now rent anew abode at Hiranandani to begin an unmatched lifestyle in the most aspired community and be at the centre of its myriad amenities.
Hiranandani Rentals is our platform designed for you so that you don't miss out on the exquisite Hiranandani Lifestyle Experiences. Discover from the extensive list, a home matching your preferences and enjoy all the great amenities by Hiranandani. Visit to www.hiranandanirentals.com find out from our exquisite range of apartments, your perfect home.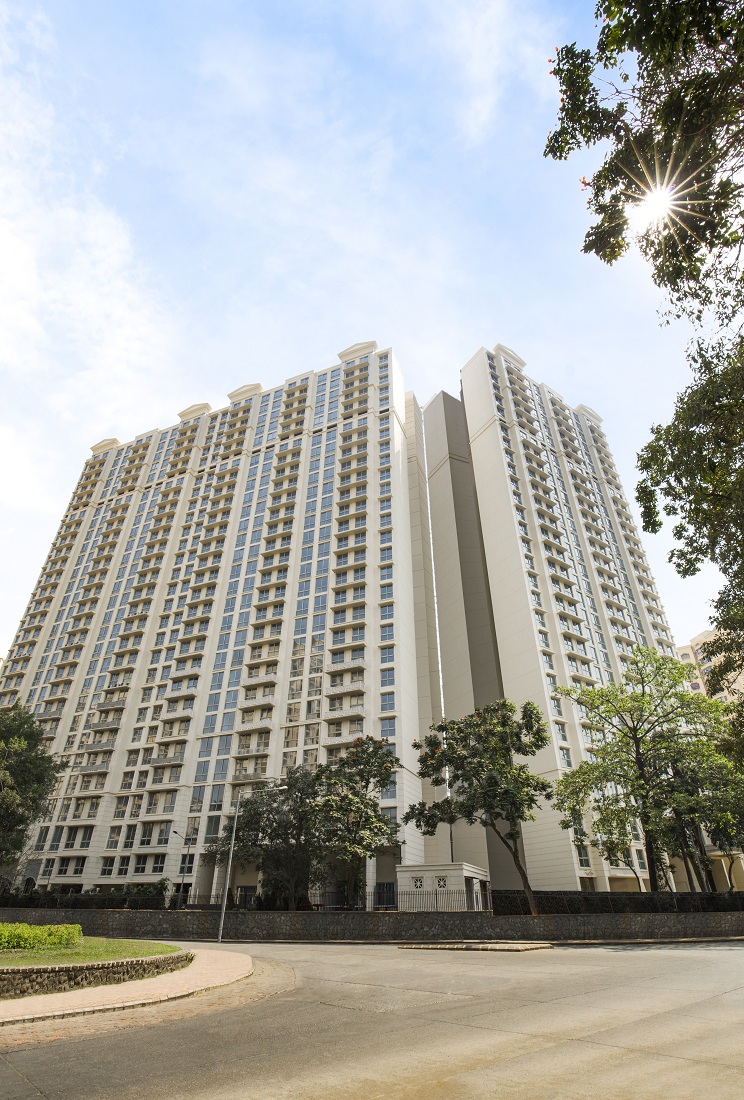 Actual image of Atlantis, Hiranandani Gardens, Powai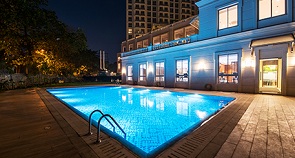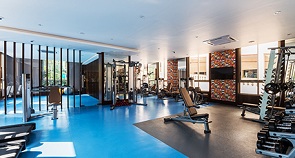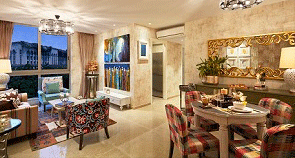 #Actual image of One Hiranandani Park, Thane The images shown are actual images of Atlantis. *The above image shown is of show apartment of Atlantisapartment. The furniture & fixtures shown in the above flat are not a part of the apartment amenities of Atlantis.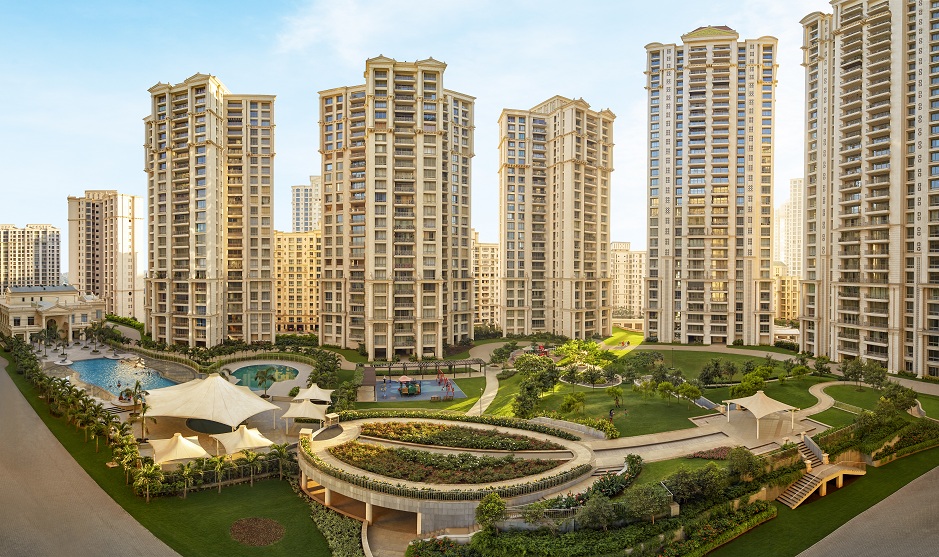 Actual image of Rodas Enclave, Thane.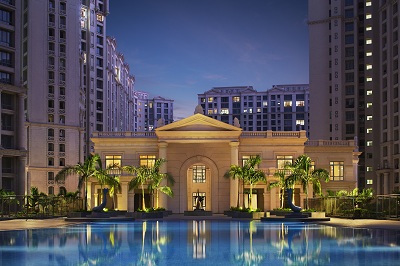 Actual image of Rodas Enclave Club House, Thane.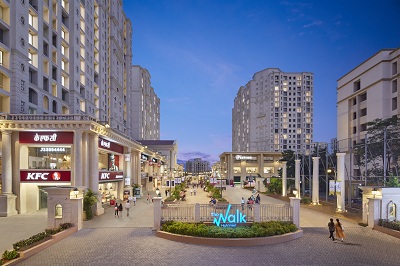 Actual image of The Walk High Street, Hiranandani Estate, Thane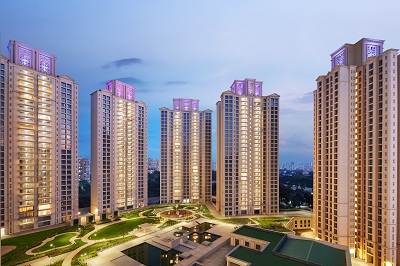 Actual image of One Hiranandani Park, Thane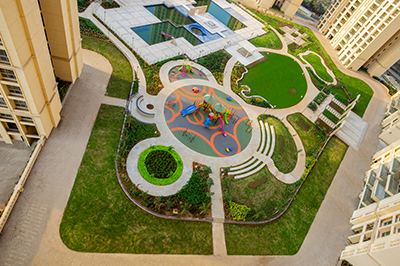 Actual image of One Hiranandani Park, Thane
EMBRACE TRANQUIL
SUPREMACY

Hiranandani Estate, Thane is inviting you to the mind-filling haven of a lakeside treasury.
 A life encrusted with the essence of luxury, the riches of which are imbibed by the lake; delegated only to the luxury-lords, the creditable upholders of the order, 'Tranquil Supremacy.'
In the thick of the inner-city flurry, the pastures of greens and fogs of mists are reverberating for you to come and unfold. 3 & 4 BHK luxury carriage accessorized with blue spaces, water views and lake airs custom-made to outlive the average.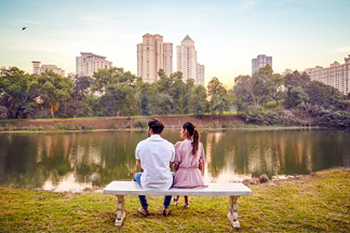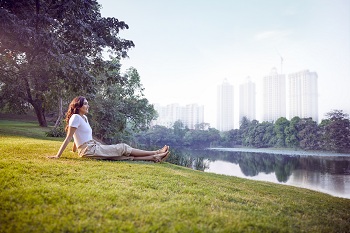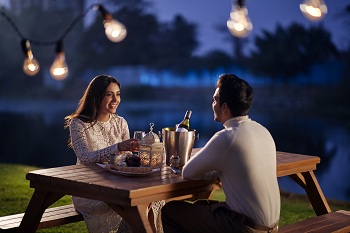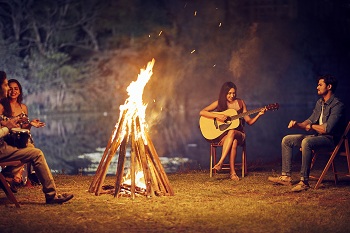 *Actual Image of lakefront near Lake Enclave, Hiranandani Estate, Thane.
HIRANANDANI THANE HALF MARATHON
WHEN DESIRE MEETS WITH DETERMINATION
The Hiranandani Half Marathon is an event that reinforces every runner's conquering spirit and awareness of self. The annual event creates a real buzz among the participants and the community as a whole. It's an event which goes a long way in bringing to the fore the zest and the true spirit of community living.
The seventh edition of the Hiranandani Thane Half Marathon (HTHM) was flagged off on February 10, 2019 from Hiranandani Estate, Thane. The race has been recognized by Association of International Marathons and Distance Races. The edition had three categories:- Half Marathon – 21.097km, Green Run – 10 km and Fun Run – 4 km. A share of the registration fee collected from participants was donated to charitable institutions Mumbai Ashwamedh and The Foundation.
Images of Hiranandani Thane Half Marathon
Images of Hiranandani Thane Half Marathon
The Channel Partners Meet for 2019 proved to be a memorable event for the attendees. The event which was kicked off by an inspiring speech by Dr. Niranjan Hiranandani witnessed a footfall of more than 400 channel partners. The speech by Mr. Prakash Shah added another layer of motivation for the attendees. The Channel Partners schemes announced were received with great enthusiasm by our esteemed guests. After felicitation, the event was concluded with a delectable dinner.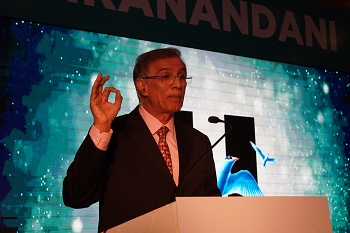 Images of Channel Partners Meet
CHANNEL PARTNER TESTIMONIALS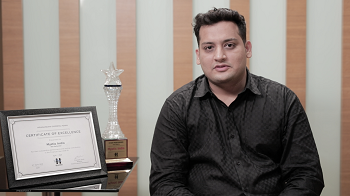 Star Performer,
Hiranandani Gardens,Powai
I have been associating with the group for the last three years. It has always been a great experience selling a Hiranandani Property. When it is Hiranandani, the brand itself speaks a lot and there is hardly any requirement to convince the customer. The customers come with the knowledge about the brand. For instance, Regent Hill is a perfect option for customers seeking an investment and also for those seeking to move in. Walk to Work culture is perhaps the best thing that the Hiranandani lifestyle has for its residents. Be it schools, restaurant, malls or any other amenity, everything is available an earshot away. Apart from these, the greenery is yet another exquisite feature that comes with a Hiranandani property. We don't find that anywhere else in Mumbai. We hope to build even more associations with the group in future. I also hope Hiranandani comes up with more projects in the future and look forward to furthering our association with the group.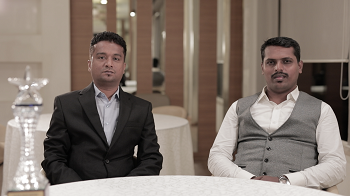 Star Performer,
Hiranandani Estate, Thane
We have been associating with the Hiranandani Group for two and a half years now. Selling a Hiranandani property is a matter of pride. What attracts customers the most about Hiranandani of course are the lifestyle, amenities, the infrastructure and the monumental architecture. Lake Enclave, Hiranandani Estate, Thane is an extraordinary project and a great opportunity for customers looking for some kind of payment flexibility. The elevation the group has erected in front of the lake itself is testimony to the lifestyle it presents. Added to it are the amazing views of the lake from the apartment. We are looking forward to taking this project to more customers. I have always been amazed by the transparency that the group upholds. I have not come across any other builder who maintains such transparency in its business dealings and transactions.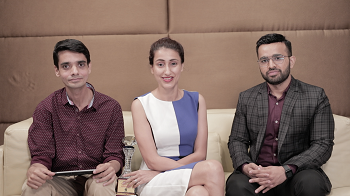 Platinum Performer,
Hiranandani Gardens,Powai
We've been associating with Hiranandani Group for the past three years. We have had the opportunity to work for projects both in Thane and Powai locations. We look forward to working for all their new launches. It's ultimately not a building or an apartment that you buy at Hiranandani. You buy a lifestyle; you buy 250 sq.ft of happiness in Powai. There's no other place like this township in Mumbai. With prominent schools, hospitals, shopping, complexes, it's a complete lifestyle. When you buy a 1bhk at Regent Hill, you buy a lifestyle complete with all the amenities of the township. When it comes to the brand Hiranandani, there is always the innate belief in people about the quality that the apartments come with. The Hiranandani team also with their exceptional ways of interacting with customers makes it very trustworthy for the customers.
Experiences of
our long lasting
associations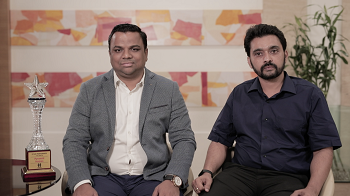 Star Performer,
Hiranandani Estate, Thane
We have been in the  business for 10 years and with Hiranandani for the past one year. The last one year associating with the group has been an incredible journey. Hiranandani has got a land parcel of 350 acres in Thane. Also, it is a single developer, Hiranandani for the entire sprawling acres of land. It has been planned perfectly. With wide open spaces, schools, market places, it's a township like no other. Everything that a family or a lifestyle requires is available with 1km. Quality and the amazing lifestyle features are the major factors that we like about Hiranandani. One Hiranandani Park was our first project associating with Hiranandani. Lake Enclave is an amazing project with wide open spaces, the greenery and exquisite quality the project comes with. We look forward to associating more with the Hiranandani Group in the future.