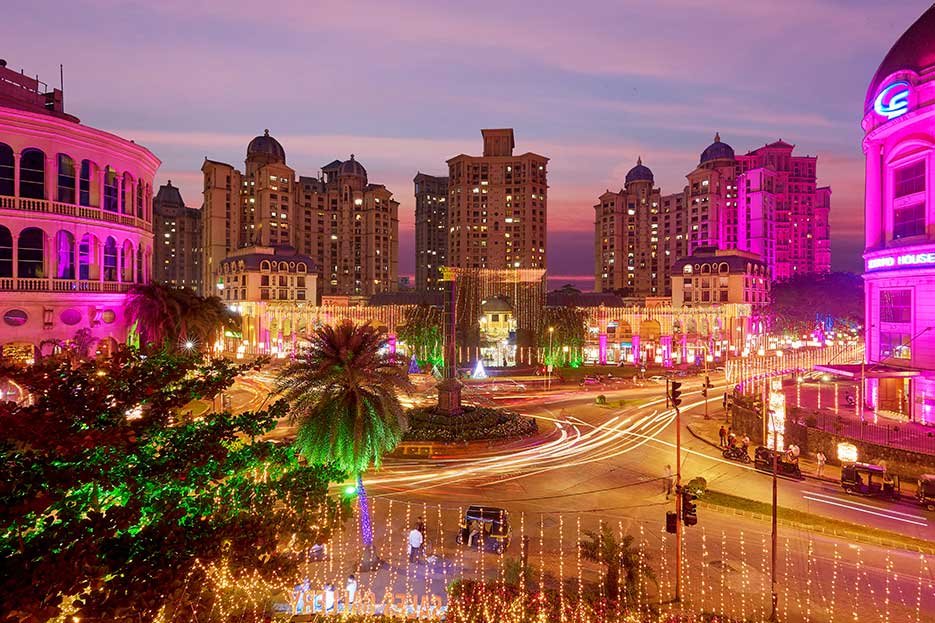 Actual image of Hiranandani Gardens, Powai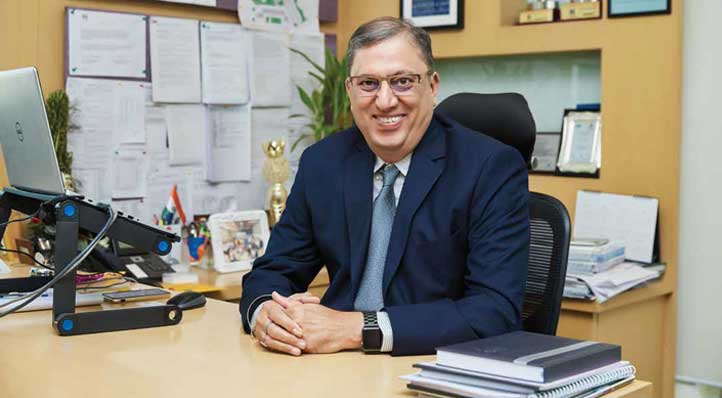 Er. Cyrus Pithawalla
Director - Engineering, Hiranandani Constructions
Construction Industry is labour driven sector and it is one of the largest segment which allows employment of labours and workers.
Unlike other professions, construction Industry did not have any structured and professional set up , for training of the unskilled workforce who kept entering into this field with no experience. This scenario in past resulted in poor Quality standard in construction Industry.
Hiranandani Constructions had similar issues earlier , when it entered in Construction of Residential and Commercial buildings, and found urgent need of improving and increasing Quality bench mark standards. Thus the journey started for Hiranandani's Quality Construction , so as to become the role models for others to follow.
In the year 1986, we were introduced to Late Er. Anthony P Remedios whom we found right person to be our GURU and guide us for improvement in quality standards. Thus journey of upgrading construction quality standards began with first training for in-house team of Engineers and Contractors.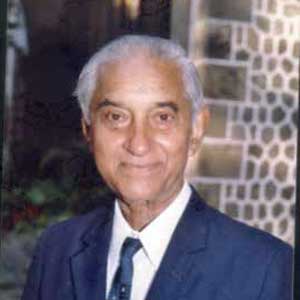 We had to come out from prevailing " Chalta Hai " culture and study International Standards and Best Practices , to enhance our quality standards in terms of Material, Workmanship , Method Studies etc.

Mumbai and Thane being in Coastal region and in earthquake Zone 3, one has to be very careful in detailing with construction. Durability of concrete is very important in coastal aggressive environment. We therefore provide 40mm clear cover to rebar for protection against rusting even when industry standard was 25mm !!!!. Also we used mineral admixtures to enhance durability of concrete and minimize effect of carbonation , thus ensuing increased life of structures.
Mumbai being in earthquake Zone 3 , it is important to follow all ductility detailing for RCC structure and we are very cautious on this point 
We began our construction in Powai in the year 1987 , with lot of resistance from various stake holders like Material Suppliers, Contractors and even Engineers. But thankfully , our Managing Directors Dr. Niranjan Hiranandani and Mr. Surendra Hiranandani were determined to cross all hurdles and supported us , to ensure that we achieve quality standards matching with International practices.
We started with concrete grade of M20 and today with Lot of R&D and innovative steps, we could achieve concrete grade of M70 for our Projects with In- House production of concrete using Site RMC plants. We documented each and every construction activity and made our own quality standards in the form of Syllabus, Handbooks etc , which then became our "Holy Book" which reflected our Commitment and Clarity for Quality , having a state of art holistic approach .
Indian standard code IS 456 got revised in year 2000 in which few new recommendations were made , whereas we started implementing all of them way back in year 1992 !!!
We have developed in house capability of carrying out Concrete Mix Design and formwork design , as per the Training given by our Guru Er Anthony P Remedios , to ensure required Quality and Speed is achieved.
We started Powai and Thane with Low rise buildings of 7 floors and now with high grade concrete we are going for tall building of 36 floors and further plan to raise building height to 50 floors in future.
During my professional carrier of 44 Years , I find that today we have achieved reasonably good quality standards. But it is said that it is easy to reach on top , but difficult to remain at top & consolidate the position achieved . Continuous Learning and Innovating with Determination, Passion and Smart work is the need of the hour. We cannot sit on our past laurels , on the assumption that now nothing is left to learn. In fact one has to keep Learning , upto the very end of ones life .
Now the construction scenario is fast changing. Expectations of customers are increasing in terms of Quality, Speed, Final product and After Sales services. One has to be on his toe and one can't relax. What you have learnt , achieved and thought " The Best" is now tending to become ZERO . We require to achieve in Future , Better & Better Construction Standards than the Best , achieved so far. 
In today's environment we have to also ensure required speed and meet stringent timelines for finishing Projects , while maintaining required Quality Standards within given Budget.
Today it is a challenge to balance both Quality and Speed with available resources. Our beliefs, mindset, assumption and thought process, working pattern required to be revisited and we have to have fresh thinking , for every aspect of Construction.
Our functional pattern and strategy are now updated and upgraded with modern tools and techniques.
Right from Planning stage of Projects, Construction aspects like Quality, Speed, Finance, Time Lines and Logistics are well identified.
We used to have slab cycle of 20 days. Now we have to ensure slab cycle of 9 days for same quantum of works. Thus Modernization of Construction Techniques in terms of Formwork, Concrete Mix Design, Mechanization etc need to be suitably upgraded.
As on today , we have completed , in the last 5 years , volume of Construction works ,which we had been done in last 20 years , at all our Mumbai Projects , with the Quality Standards being maintained . This itself speaks volumes , about Hiranandani Constructions , which has no competitor at all . In fact we are ourselves Our Competitor , doing always better than our Previous Best .Thus we have become a Iconic Organization , laying the foundation , of the much needed Quality Standards, in Mumbai , but also I may say Proudly even in India .
One classic example is Olympus A for TCS , at Hiranandani Estate Thane. We finished Olympus A in 18 months having construction of 1.78 million sft successfully and with All Quality Standards in Place.
We at Hiranandani are into developing Township of Mixed use buildings with infrastructure like Wide Roads, Landscaped areas, Drainage system etc. We started Development at Powai and Thane Estate , when actually ,we had baron land in front of us.
Today the Vision of our both MD's has come true and our townships are now looked upon , as Bench mark for others to follow.
We are proud to say that we were Pioneer in many segments like Introduction of Copper pipe for concealed plumbing in India, Introduction of Gypsum Vermiculite plaster & above all Vacuum Dewatered Concrete . We also took initiative in conserving most valuable resource of nature , that is water , by using STP treated water for construction. STP treated water is being recycled and used for Construction, Horticulture and for Flushing.
We had not only focused on Civil construction, but also we gave required attention to Mechanical, Electrical and Plumbing systems which are important support functions of any construction. We have In-house department of MEP which also are involved in upgrading our construction in their respective subjects like Efficient Lighting, Fire Fighting system and World Class Elevators.
Now lets talk about future and way forward.
Future is much demanding and challenging. Construction sector have been witnessing slow down for various reasons. This is the Reality. Engineers are expected to deliver the best at much faster speed with upgraded quality standards. We cannot afford to slow down. We are proud and fortunate that our Organization is still going on with full strength and ample quantum of Construction even in this difficult scenario in all our Mumbai Projects.

Thane and Powai township are our iconic projects which speaks of our journey. We value our Customers who invested their hard earned money in our Projects and we are putting our best to retain their trust in us. I am happy to note that many of our customers are repeat customer or they recommend us to their relatives and friends to become part of Hiranandani Family or community.

All this is possible because of tireless efforts and guidance from our MD. I must appreciate that our MD Dr Niranjan Hiranandani still finds time to chair weekly meetings and keep us guiding and directing us to cross all hurdles, challenges and keep inspiring us to see beyond all dark clouds we come across.
Our efforts in concrete technology was well recognized by ACI in year 2004 when they gave award for contribution for Concrete Technology.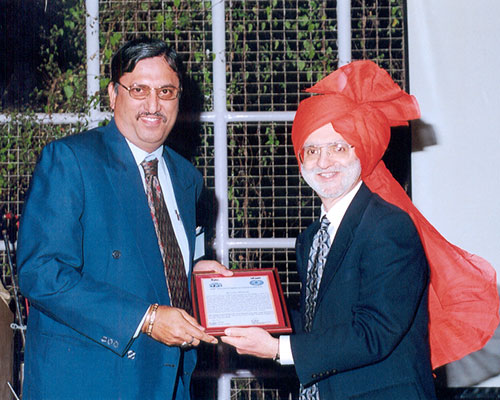 Er. Cyrus Pithawalla
Director - Engineering, Hiranandani Constructions
It gives me sense of satisfaction and answer of our hard work when we see smile on our customers and investors. Nothing is more rewarding , than when I see our customers share their satisfaction and pleasure during our conversation with them.
WHAT'S TRENDING IN THE REAL ESTATE MARKET
NRIS EYE INDIAN PROPERTY MARKET AS A SAFE BET
A fluctuating rupee, and introduction of various regulations to bring in transparency and liability, is making real estate more lucrative for NRIs, experts say. The drop in rupee can be seen as an investment opportunity for individual buyers as well as institutional investors. This trend continues to grow stronger due to the timely reforms introduced that brought transparency and accountability in the sector. With the real estate industry estimated at about Rs 3 trillion annually, about seven to eight per cent of the inventory is being bought and held by NRIs each year.
Home buying is regaining traction and RERA has made it better and in a situation where property prices at primary level are down by 10-15 per cent, and the currency valuation adds another 10-15 per cent, it definitely is a scenario where the NRI buyer is back. NRI inflow into India will only continue to rise in the times to come. The expats will look into a range of property options from smaller units such as studio & 1 BHK to the larger units such as 3 & 4 BHKs.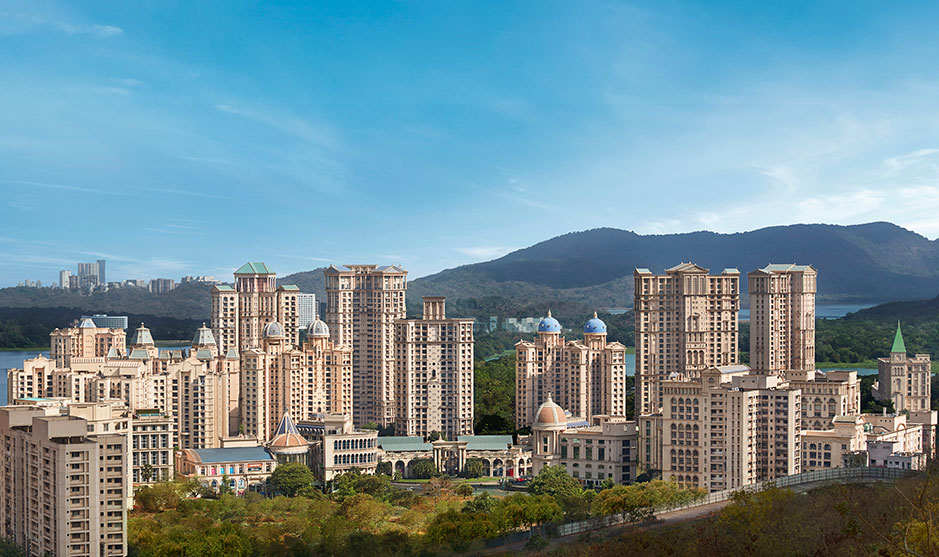 Actual image of Hiranandani Gardens, Powai
GROWTH PROPELS TOWARDS COMMERCIAL REAL ESTATE
While the housing sector plummeted, the commercial sector is unaffected by the reformatory changes and has continued to outgrow the former. Foreign and domestic companies continue to invest in India's skilled labour and business-friendly investment zones such as Hyderabad, Bangalore, and Mumbai by committing to large office spaces. The e-commerce sector is also likely to make significant contributions to the Indian real estate in the coming year.
Besides, many reputed online brands are focusing on establishing their brick and mortar stores to achieve an omni-channel shopping experience, which would further trigger realty momentum. Overall, the scope of commercial and office space provision shall only improve on the back of infrastructure improvement and e-commerce boom.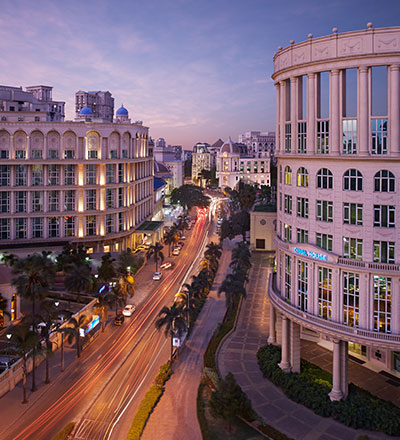 INCREASED ATTRACTION TOWARDS HOME AUTOMATION
Automated homes are the new thing in the real estate market. Their eco-friendliness and energy-efficiency technologies are taking the housing industry by storm. Satiating the next generation's love for technology, automated homes ensure complete safety and comfort for homeowners. They are not only elegant but intelligently designed to meet the end-users needs. Therefore, it can be said that with more millennials entering the homebuyers' segment, home automation can be the key to increase sales in 2020.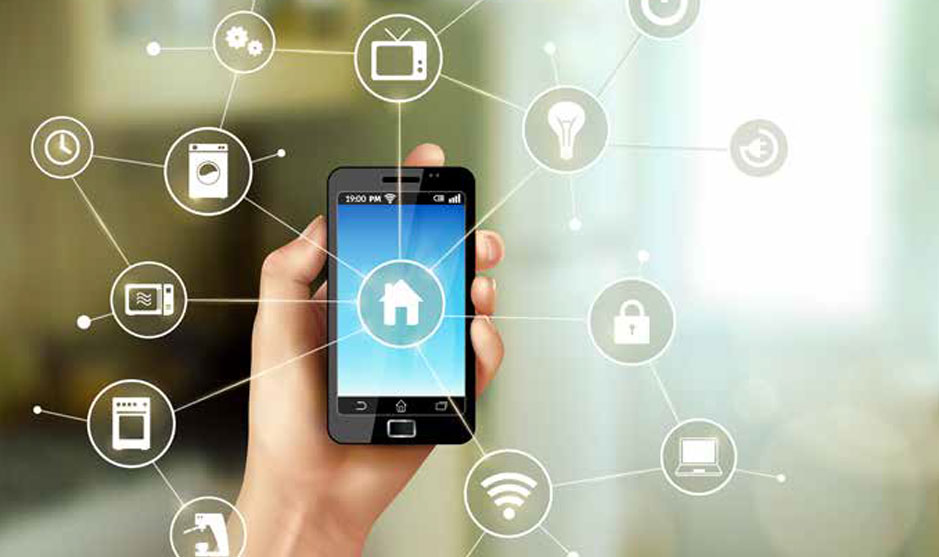 THANE INFRASTRUCTURE BOOST WITH NEW LINKAGES
SAYS DR. NIRANJAN HIRANANDANI,
CO-FOUNDER & MD - HIRANANDANI GROUP
Thane truly fits in the definition of being an 'emerging destination', given that it has been attracting home seekers and workforce from across the spectrum – from affordable and midrange to luxury. Real estate experts suggest that property buyers here have potentially enjoyed a 300 per cent growth in capital values of real estate in Thane, especially Ghodbunder Road. For Mumbai's 'sister city', Thane has made the jump into being a city with its own identity. It offers job opportunities as well as business options; and going into the future, it might just better than Mumbai on various parameters. Thane's development is largely co-scripted with the development centred on Ghodbunder Road, which links the Eastern Express Highway and the Western Express Highway. From education to healthcare to retail to workspaces, from IT and ITeS to BFSI segment workspaces and as a residential destination, it is quickly growing micro-market. Present-day Thane, especially locations along Ghodbunder Road tops the chart for end users as well as investors as it boasts of widespread roads and highways providing seamless connectivity. For home seekers, it remains the destination of choice – truly, an emerging destination.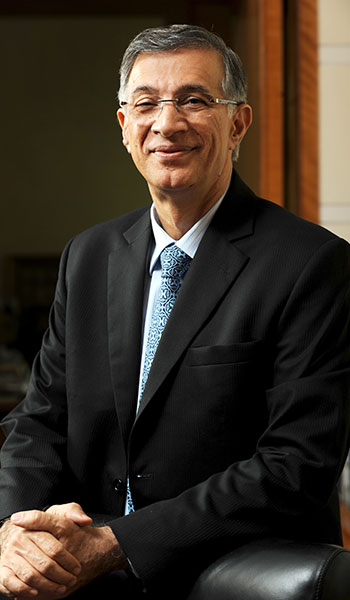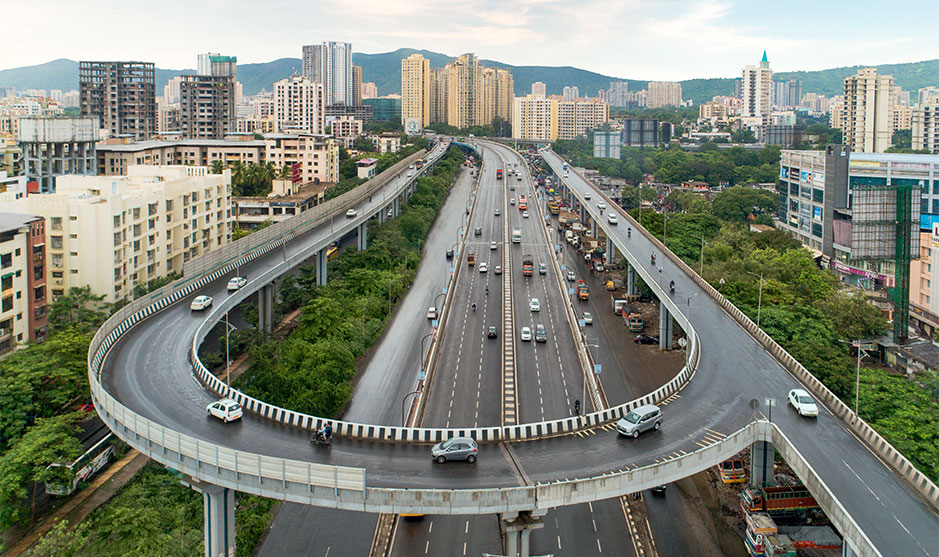 Image shown for representation purpose only.
One Hiranandani Park, the Uber luxury offering by Hiranandani Group on the premium pin code of Ghodbunder Road, Thane; has been awarded 'Best Luxury Project of the Year' at the 11th Realty Plus Conclave & Excellence Awards (West) 2019, held at Taj Lands End, Mumbai.
Dr. Niranjan Hiranandani, Founder and MD, Hiranandani Group, accepted the award at the glittering ceremony. "For elite home seekers looking to find their luxury home at the right high-end address, One Hiranandani offers luxe residences that upgrade lifestyles as also brings value proposition. The premium homes at OHP righty befit the aspirational needs of an affluent homebuyer to upgrade their standard of living few notches above the rest in the vicinity," he stated.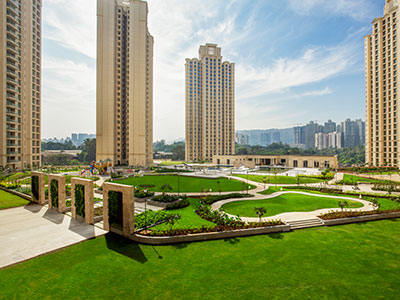 Actual image of One Hiranandani Park, GB Road, Thane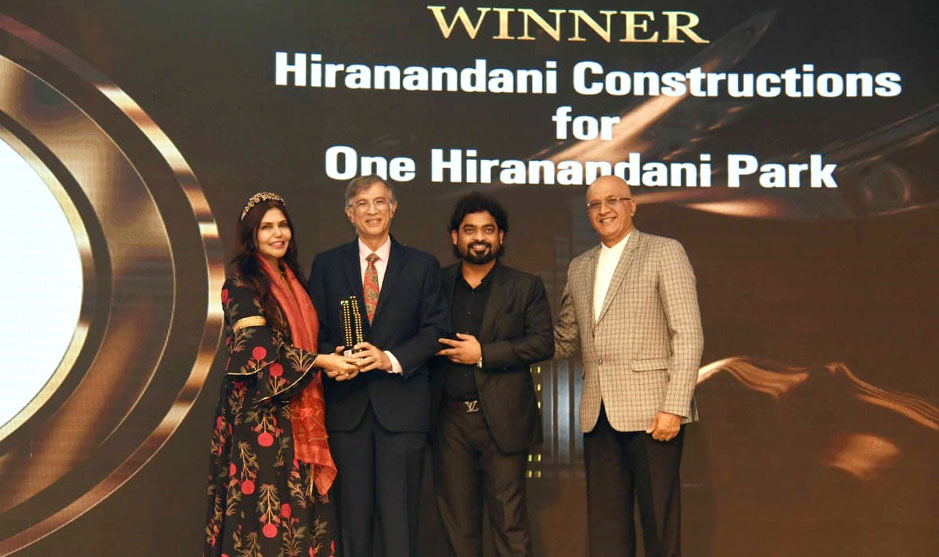 Atlantis, Hiranandani Gardens, Powai wins 'Best Residential Project of the Year'
Hiranandani Atlantis was honourably accorded with the best residential award of the year. This premium project is planned and executed in a neo-classical style at Hiranandani Gardens, Powai. It has been built with modern architecture and interiors and is surrounded by green lushness and amenities that are extraordinary.d.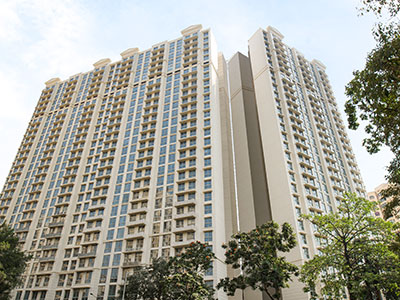 Actual image of Atlantis, Hiranandani Gardens, Powai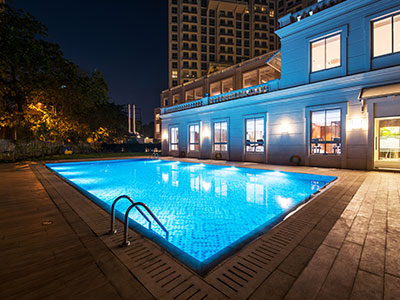 Actual image of Swimming Pool at Atlantis, Hiranandani Gardens, Powai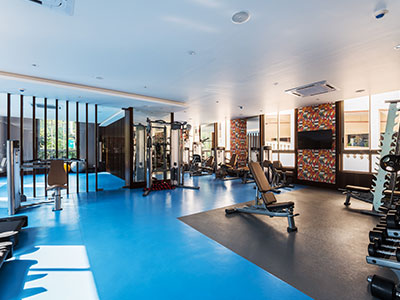 Actual image of Gymnasium at Atlantis, Hiranandani Gardens, Powai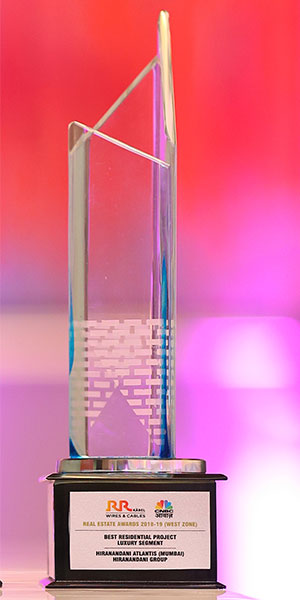 Hiranandani Gardens, Powai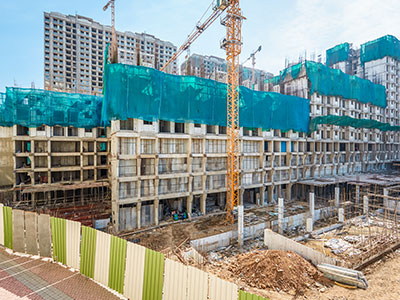 Hiranandani Estate, Thane
Hiranandani Meadows, Thane
One Hiranandani Park, Thane
THE EIGHTFOLD LUXURY OF THANE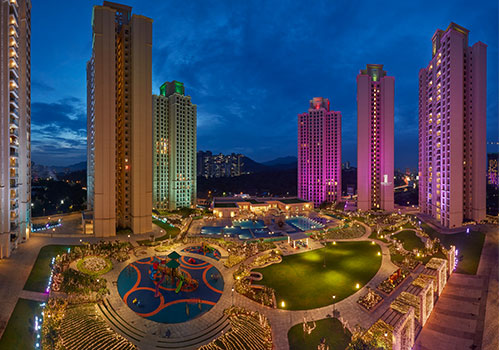 Actual image of One Hiranandani Park, GB Road, Thane
Located at one of the most prime locations, One Hiranandani Park is a congregation of 8 marvellous towers concealing extravagant dream homes. These apartments exude a classic royal Hiranandani flavour and are labelled with an ultra-premium character. One Hiranandani Park is adorned with lush green gardens, state-of-the-art amenities and architecture that has an aristocratic fashion. Strategically located on Ghodbunder Road, easily connected with both Eastern and Western Express Highway, at One Hiranandani Park you can get to experience an urban yet calm, green-bound and peaceful life. Also, the clubhouse at One Hiranandani Park is a spectacular attraction and is the most idyllic place for multipurpose recreational activities.
CLUBHOUSE AT ONE HIRANANDANI PARK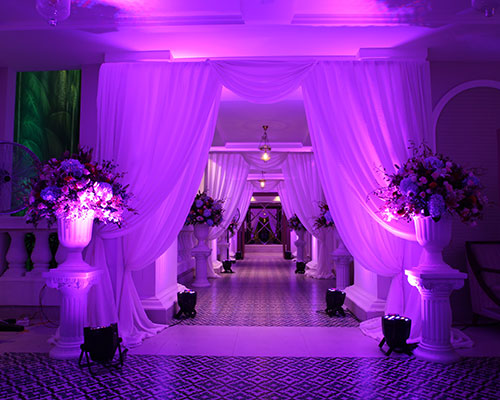 A grand brunch was held at One Hiranandani Park on the 22nd of September, followed by a valued interactive meet and greet session with the respectable Dr. Niranjan Hiranandani and a priceless performance by a revered, muchcelebrated, skilful artist.
MOTIVATING SUCCESS AND BUILDING TOWARDS GROWTH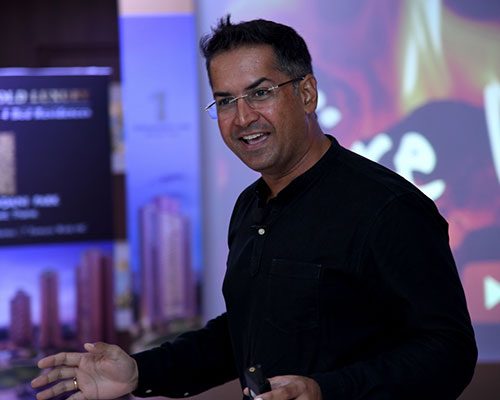 One of the most unforgettable evenings at clubhouse at One Hiranandani Park was when we invited and facilitated the famed motivational speaker, Mr. Gaurav Warman and enjoyed a memorable high tea party in his presence. His speech centred around positive transformation, how to achieve extraordinary goals and build undefeatable self-confidence.
HIRANANDANI'S NEW AGE COMMERCIAL ICONS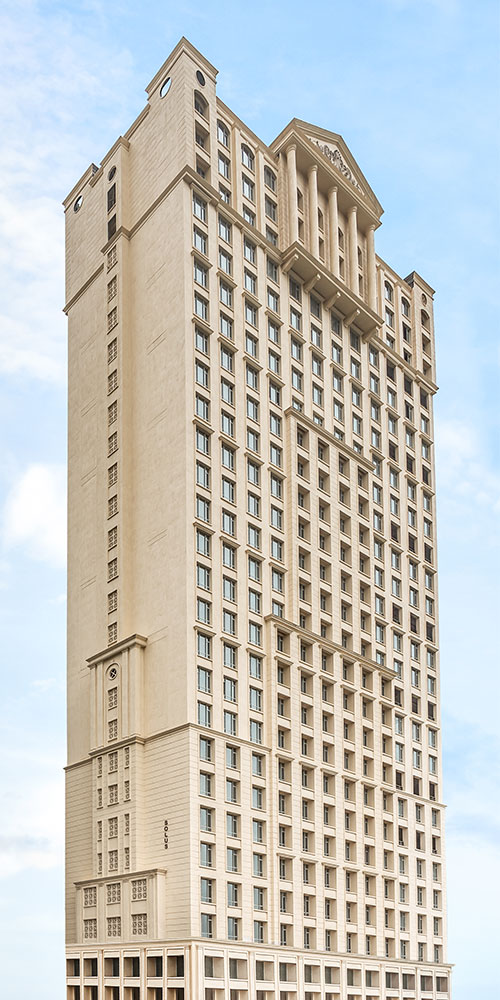 Actual image Solus, Hiranandani Estate, Thane

An avenue for insurmountable growth and innovative progress is what Solus is all about. It comprises of retail spaces on the ground and first floors and office spaces in the rest of the edifice. Besides, Solus is surrounded by major-league companies that will allow one to stay inspired and focused towards increasing capital and usher one to the course of surplus success. Solus is the most ideal commercial hub for businesses to attain new heights and reformative beginnings. Be it boutique offices, IT companies or any kind of business, Solus is a rich cradle of unlimited opportunities.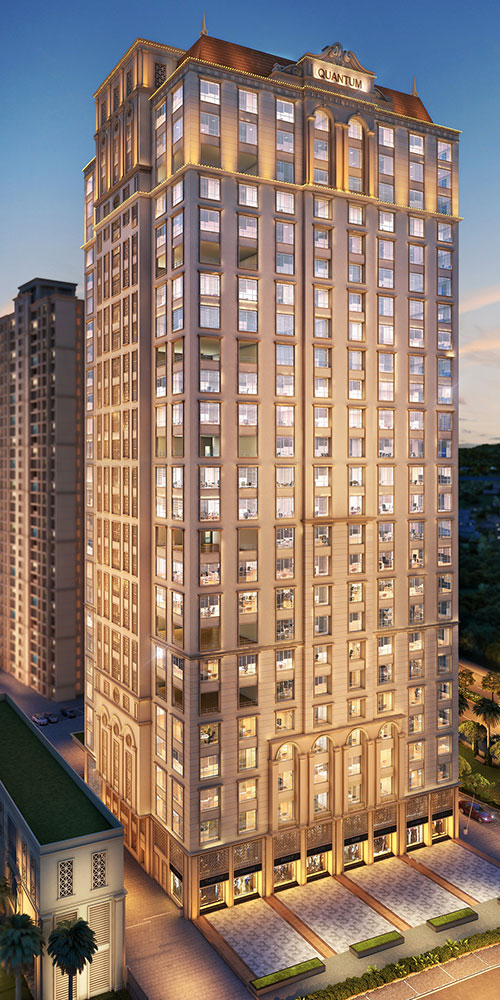 This is a rendered image as visualised by the artist for reference purpose only

A modern-day commercial destination that displays contemporary office spaces with recent technology is what defines Quantum. Every floor here is thoughtfully constructed using large floor plates and its open span design offers ample natural light through simplistic aesthetics. The project is ideally located in Hiranandani Business Park, Thane that combines innovative, well-equipped and collaborative workplaces along with several retail and entertainment avenues. Quantum is situated in a district that offers superior connectivity to the Eastern Express Highway and Ghodbunder Road,
that makes it suitable for commuting via public transport and the upcoming monorail. It also lies adjacent to The Walk – Thane Hiranandani Estate's much celebrated High Street Shopping Hub. Hiranandani Estate, Thane
THE TALLEST FLAG HOISTING EVENT HELD IN
HIRANANDANI GARDENS POWAI
THE TALLEST FLAG HOISTING TO UPHOLD OUR NATION'S PRIDE AT HIRANDNANI GARDENS, POWAI
In association with DK Flag Foundation, the township residents hoisted the tallest flag in the country. It is also the largest flag. A 60 ft x 40 ft tricoloured flag was put up at a height of 150 ft between two buildings in the township, Tivoli and Evita, Hiranandani Gardens, Powai. The societies were pumped up for the record. The festivities included march past, musical bands performing patriotic songs and crowds of people flocking to the site who came to watch the flag up so high.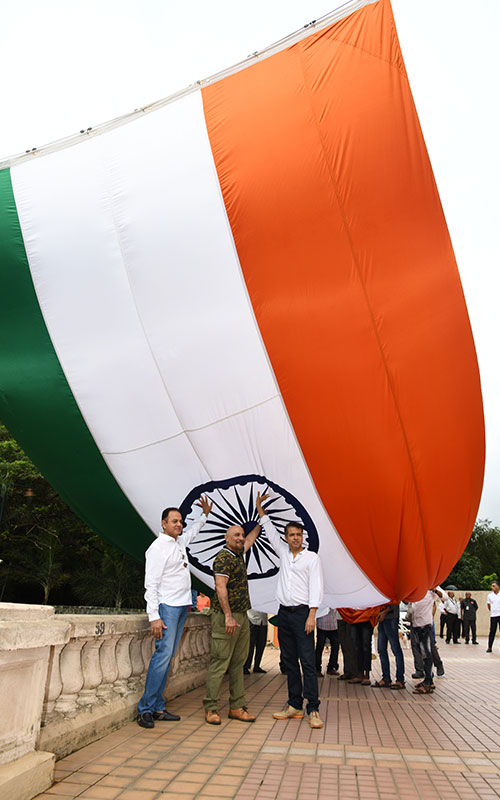 One of the most noteworthy benchmarks at Hiranandani Gardens Powai was the Channel Partner meet that took off successfully for Regent Hill. In this meeting, our project was popularized as the most befitting, the most modern yet the most classy, budget-friendly lifestyle of Hiranandani. 1 BHKs at 'Regent Hill' with plush roominess are sculpted for the young-blood who are made purely of ambition. The window of opportunity that comes with this remunerative development was proposed to our special guests with some special discounts.
Regent Hill is sited amid Powai's most rewarding township and explicitly exudes 'Homes for the Ambitious.' In a line it can be summed as 'An event that brought with it, fortunes of prosperity.'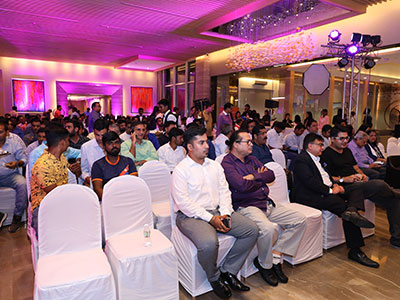 HIRANANDANI ESTATE, THANE & ONE HIRANANDANI PARK, THANE
At Hiranandani, Diwali is celebrated in the most stellar and stunning way possible. Hiranandani Estate and One Hiranandani Park, Thane are illuminated with glinting lights and joyous smiles as the season of festivity magically takes over the moods of everyone in this homely community. Another captivating sight was 'The Walk' that resembled a mystical aisle of priceless attractions. The township was resonating with an energetic and vivacious vibe and witnessed the revelry that was far bigger and brighter than ever before. Hiranandani Estate, Thane and One Hiranandani Park indeed looked like an enchanting land of dreams coming to life on Diwali.
AT HIRANANDANI GARDENS, POWAI
It was truly a grand New Year celebration at Hiranandani Gardens, Powai. The shimmering lights covered the entire township, while families united to spread the joy of a new beginning. Young kids were engrossed amidst exciting activities and elderly souls found the new rhythm of elated lifestyle. It was breathtakingly beautiful to witness the decoration of garden areas and the way promenade was shadowed with the colourful lights. It wasn't just a new beginning at Hiranandani Gardens, Powai, but a whole new experience to cherish for a lifetime.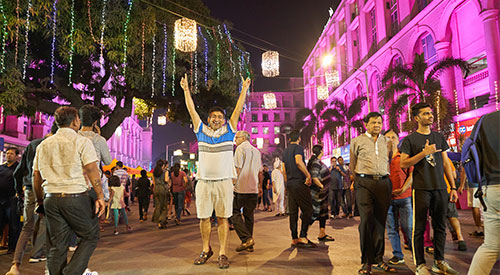 Regent Hill - Hiranandani Gardens, Powai
Hiranandani Gardens, Powai is a prestigious community catering to global ambitions and tastes. It is a world in itself, with prominent business centres, sprawling gardens and diverse retail options paving the way towards a more convenient and rewarding lifestyle. Now, this integrated township has earned one more reason to attract thriving ambitions.
To authenticate the real ambitions in you, we present to you 'Regent Hill' – HOMES FOR THE AMBITIOUS. These 1 BHK residences exude modernistic interiors and fine finishes with a style that appeals specifically to the young-blood.The apartments at Regent Hill are cozy, comfortable and great in aesthetic appearance. Whether one wants to live the life or coddle in the township amenities, this is the place to chase every pure ambition.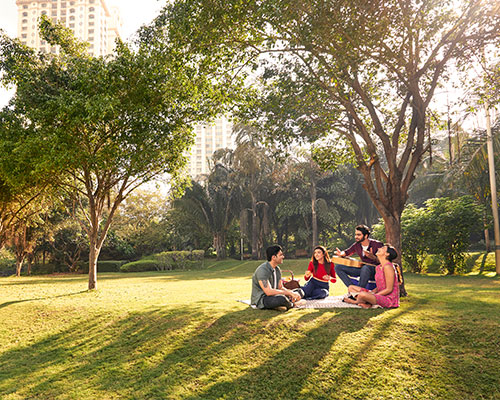 Actual image of Heritage Garden at Hiranandani Gardens, Powai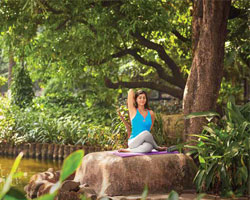 Actual image of Nirvana Park, Hiranandani Gardens, Powai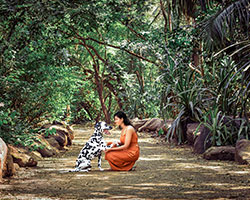 Actual image of Forest Garden at Hiranandani Gardens, Powai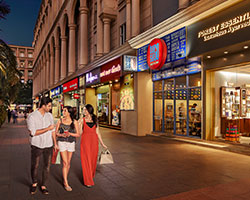 Actual image of High Street at Hiranandani Gardens, Powai
Actual image of Hiranandani Foundation School, Hiranandani Gardens, Powai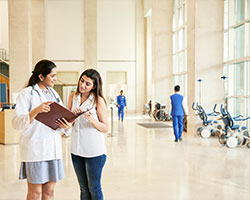 Actual image of Dr L H Hiranandani Hospital at Hiranandani Gardens, Powai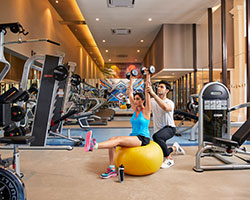 Actual image of gymnasium at Adonia, Hiranandani Gardens, Powai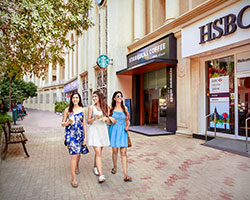 Actual image of High Street at Hiranandani Gardens, Powai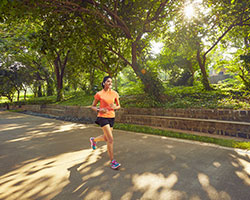 Actual image of Heritage Garden at Hiranandani Gardens, Powai
Powai Run at Hiranandani Gardens, Powai
Running is literally the most excellent form of exercise. To achieve empowering health goals and to boost team spirit, we at Hiranandani consciously organized an energizing run for one and all. This motivating run, now in its ninth edition was organized by The Rotary Club of Mumbai Lakers and the net of expenses gathered from this run are contributed to a humanitarian cause of charity. The picturesque venue of the occasion – The Hiranandani Complex and Powai Lake make the experience of this run an artfully scenic and easily achievable running route. This pathway is one that was preferred by more than 13000 runners, who had ran the eighth edition on the sixth of January, 2019. A run with a noble cause, this is indeed the sprint with a heart!